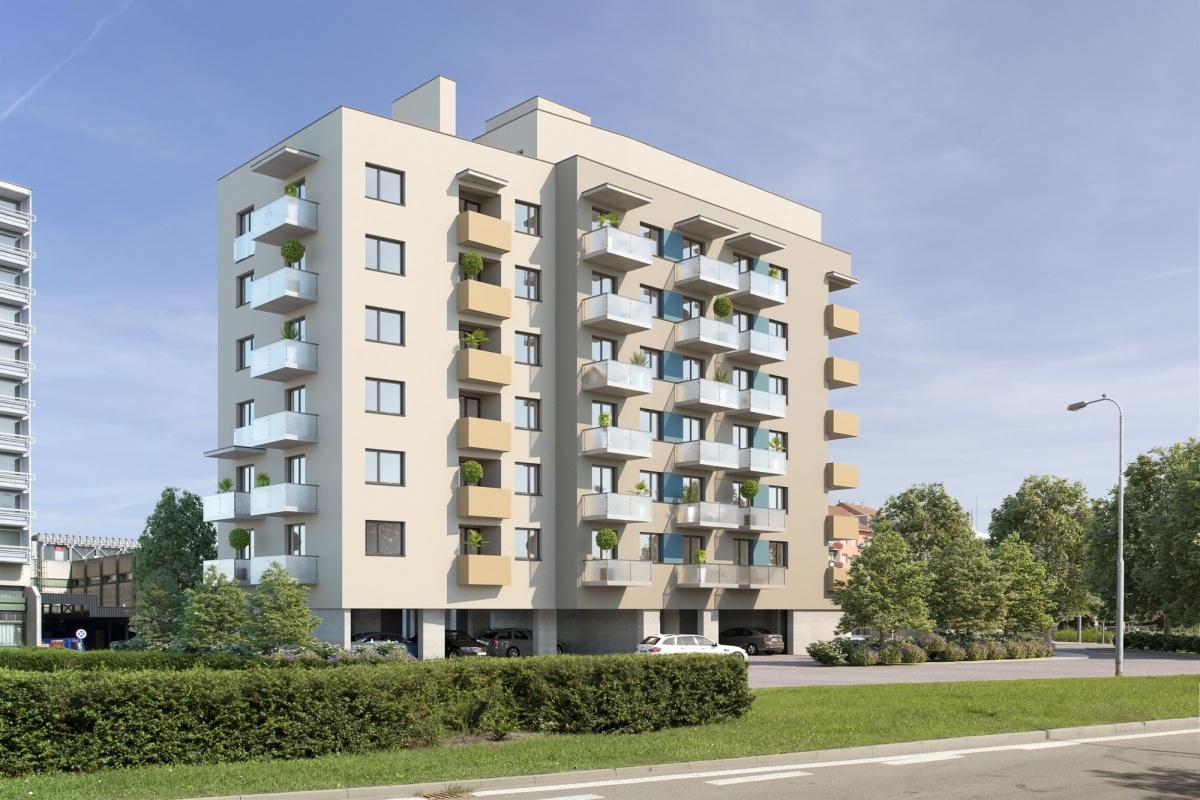 Residence Riverside
Coming soon, the new project "Residence Riverside" from Moravská stavební – INVEST, a.s
Brno, 11. 7. 2017: In cooperation with Cimex Invest s.r.o, Moravská stavební – INVEST, a.s. has launched a new project called "Residence Riverside" onto the real estate market in Brno. The block of flats will offer 86 housing units.
The project Residence Riverside represents the completion of the construction of Voroněž hotel complex. It has 8 aboveground floors, and the flats are situated from the 2nd aboveground floor. There will be 34 garages and 56 parking places on one underground and the first aboveground floor. In total, there will be 86 flats: studios, 1+kitchenette to 4+kitchenette available. The greater representation of smaller flats is an opportunity for investment but also young couples and families with children can find their home here.
Riverside Residence is located close to the centre of the South Moravian metropolis, on the corner of Poříčí and Bauerova Streets, in close proximity to Trade Fairs Brno premises. Mendlovo náměstí (Mendl Square), which is nearby and where one of the main traffic junctions is situated, provides a wide range of public facilities, and it ensures quick and comfortable travelling around the city.
Project completion is planned for the autumn 2018. Moravská stavební – INVEST a.s. is the general supplier; the company PŘEMYSL VESELÝ stavební a inženýrská činnost s.r.o. is the contractor, and Waldviertler SPARKASSE is the financing institution.
CONTACTS:
Sales Manager: David Celnar
e-mail: celnar@ms-invest.cz
For further information, please contact our branch in Brno, tel: +420 601 301 301, e-mail: brno@ms-invest.cz or our branch in Prague tel: +420 601 301 301, e-mail: praha@ms-invest.cz
---